Bio
Jump to navigation
Jump to search
Professionally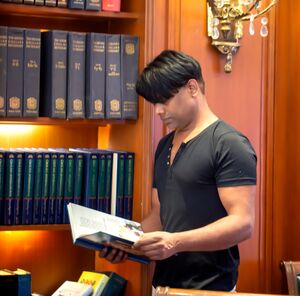 Let me introduce as Raj, professionally, a Prediction Biologist and Molecular Geneticist, working as a Senior Lead Scientist in Life Science & Technology Centre, Bangalore for farming community by developing improved plant varieties and technologies. Worked in CCMB, India, UNIDO, UNITS, Italy and UNC, USA for ~12 years as Computational Biologist.
I handle wide range of projects from genome to AI based analytics solutions.
What Else I do ?
In addition to my profession, I keep some serious hobbies, that include,
Photography
In last ~17 years passionate about macro photography and recently drone based aerial photography . Obtained 2 international and few national recognitions, besides the Photography challenge Host in dpreview, world's largest photography platform for professionals. Some of my work can be seen from DFoto
Trecking
As a family, we enjoy tracking and rock climbing, covered more than 40 small mountains around Bangalore; Alps in Italy; Chimney Rock in USA and few mountains in Brazil & Chile
Road Biking
In the last decade, I have developed interest in Road biking, member of Decathlon group for long rides. Average biking distance is 30-35km per session at 19 - 23kmph, twice a week.
Super Biking
Passion for super biking, currently rides Ninja 650R and Z650, enjoys week-end rides and part of xBHP and active in Kawi group. Never had a chance to ride a inline 4 cylinder machines yet.
Personally
We live as a family in PRG, with Viji (Wife); Soumitha (Daughter) and Kavin (Son) along with Ivy (our Kitten), My working hours are 8am to 5pm, excluding Saturday & Sunday.
Gallery